Actually, I have to get this done before I head back home tomorrow. I found it real hard to blog while on "vacation" because there was so much to get done. That didn't stop me from checking out patterns though. Look what we found in Helsinki: Ynot?
Awesome! Then I found a little VT in the city
In response to this week's challenge, A Tile Within a Tile, I have played around with a couple of ideas. The first was from the Finnish pine tree I found on our walk.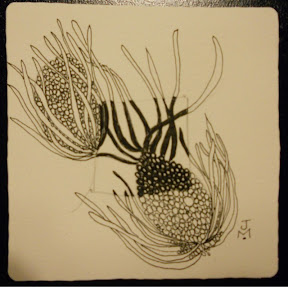 Here's a simple one:
And then I decided to be more serious...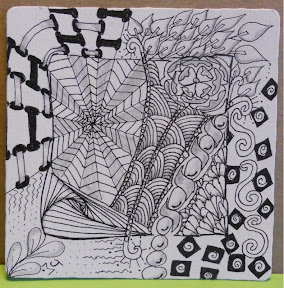 Okay, time to go,
- Posted using BlogPress from my iPad