Ah, a week in Nummela. Certainly not enough time to enjoy it all, but enough to gather up what we must and head back home. The weather has been quite good, the walks at 9:30 at night in sunlight have been wonderful, and watching for patterns has been keeping us on our toes.
Look what I found on our walks:
Nettle
Tire tracks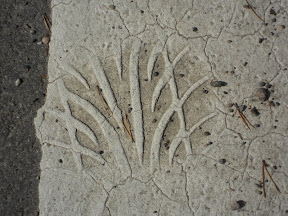 Finnish Pine
And the beautiful birch forest walk:
Here's last week's
Diva
challenge. Yikes, I guess the traveling has set me back some. Oh yes, I do remember...this one used a curvy string with straight edged tangles.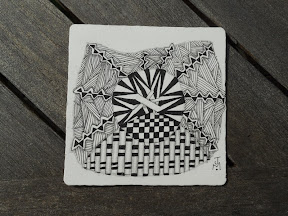 And the straight lined string using curvy tangles:
Fun, fun, fun.
- Posted using BlogPress from my iPad